Second Installment In A Series
Don't you hate it when your toddler uses her hair as a napkin? Especially when said toddler hates having her hair washed with the fiery passion and fury of a thousand suns.
Don't you wish that there was something to prevent this hair-as-napkin other than sitting next to the toddler, risking your own hair, and obsessively cleaning her hands off with a washcloth?
I know I do.
But now I have a solution.
Step One: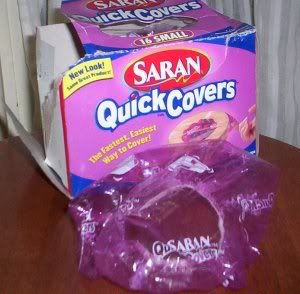 Step Two:

Step Three: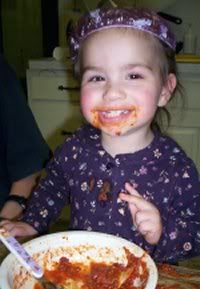 Viola. A happy eating toddler with an even happier mother.
I am so full of good ideas that I amaze myself sometimes. Stay tuned for the next installment when I solve the problem of shirt sleeves being used as kleenex.