Scenes From Christmas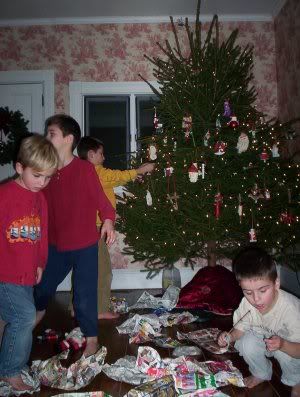 Christmas Eve tree decorating... note how the ornaments are only on the bottom 4ft or so of the tree. I am not sure why we go through the pretense of wrapping the ornaments in newspaper since any fragile ornaments we had have long ago been broken.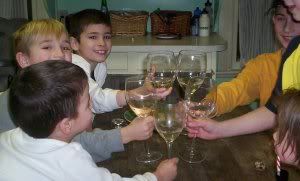 Toasting their holiday with non alcoholic champagne.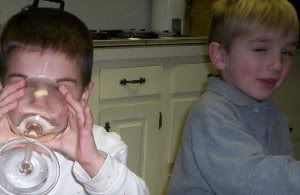 Really, in spite of the look on my 5 yr olds face, it is non alcoholic.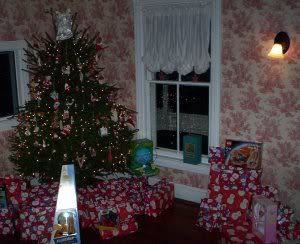 The night before... our presents go around the room and are not just under the tree so that the kids can go to their own pile and cut down on the number of pre-dawn fights.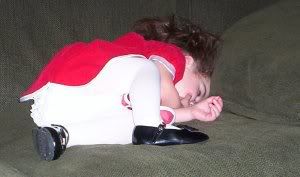 Christmas is SOOOO tiring.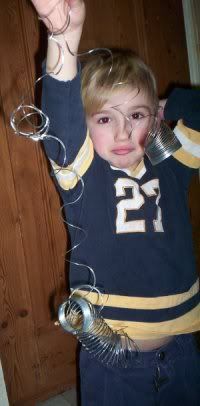 The first toy tragedy. Slinky, slinky, fun for a girl or a boy... or not.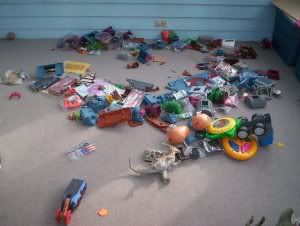 Oh look the Imaginext boxes exploded their toys all over the sunroom.
Why do parents think it is so cute to dress their babies up in costumes? Is a 19" Santa cute?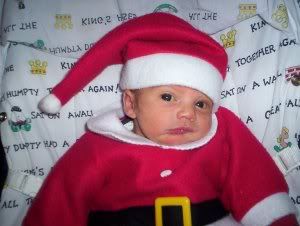 "Mom, I am SO going to get even with you in about 15 years for dressing me like this."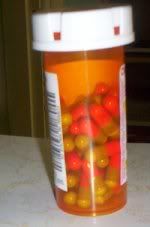 Hopefully the key to me *finally* feeling better.
Hope everyone had a wonderful Christmas.
Please excuse me while I go back to hacking up a lung and collecting my brain matter, which has exploded from my pounding head.