And Then There Are The Other Times
When they are so sweet, it makes your teeth ache.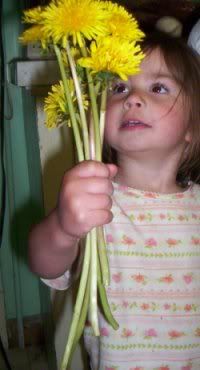 I now have a vase full of "pretty flowers" on my kitchen table. At least this time they have stems.
Which really beats the floating dandelion heads arranged in a bowl as a centerpiece.