Another Room Down
only 50 more rooms left to go.
Okay, not really 50. It just seems that way.
We were really pleased with the way the floor in my daughter's bedroom turned out. The sanding was a lot of work, but definitely worth it in the end.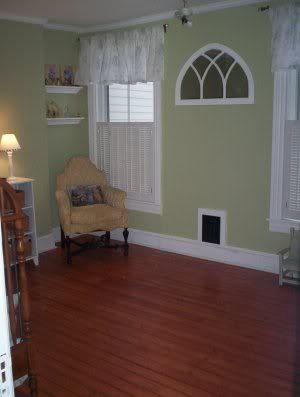 Don't you just want to get naked and roll all over the floor? No? It's just me? Nevermind then.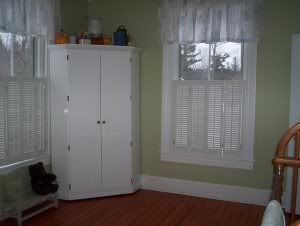 We still need to change out the ceiling light fixture, I haven't found anything I like yet, and put the doorknob back on the door. But otherwise it is done.
Our handyman is coming over tomorrow to begin work on another one of the bedrooms. We are hoping to get three more of the children's bedrooms finished by summer. She-Who-Will-Not-Stop-Screaming loves her new bedroom.