Huge
Here is a picture of my one year old daughter standing in the shade, trying to cool off from the warm sunshine after a morning of strenuous raking.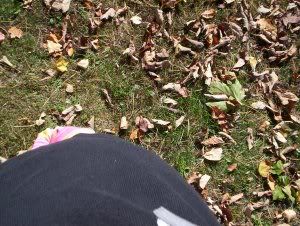 What?
You can't see her?
Where's the baby?
Oh there she is peeking up at me.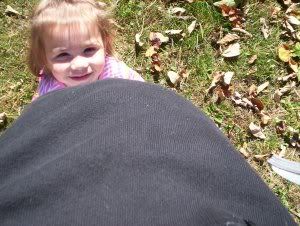 Yup. Huge just about sums it up.