Icicles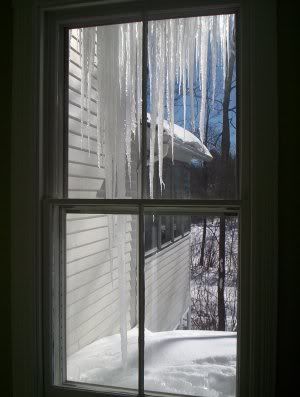 My son just came to me and showed me his water bottle which is full of water that is frozen solid.
"Did you put it outside last night?" I asked.
"No, I left it on the windowsill next to my bed! We don't even need a refrigerator anymore. We can just line our food up on all the windowsills," he excitedly proclaimed.
I pondered this awhile and he spoke up again.
"Actually we still need to keep the refrigerator. You know for the things we only want a little bit cold, not frozen solid."
And as he says this I jump ahead 30 years in my mind. I picture my son talking to his own son.
"You think the house is cold? You don't know what cold is. When I was a kid..."