Conquering Mt Never-rest
If you need me today I will be attempting to reach the summit of Mt Never-rest. A climb like this requires years of intense conditioning. Do not attempt at your home.
I hope to unearth all the small children. Please wish me luck.
If you don't hear from me in another day or two, send supplies* and reinforcements.
In the future, my children will be wearing my new line of disposable clothes, which will come on a roll like paper towels with a perforated edge between each outfit. Look for it soon in stores near you under the name Tear-n-Wear.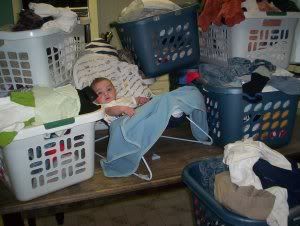 * by supplies I mean copious amounts of alcohol