Cause Of My Breakdown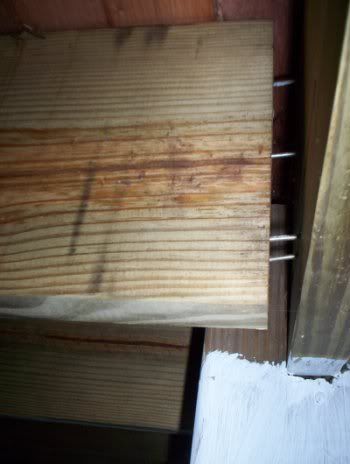 Good thing we paid all that money to have it done to code. Looks really safe, huh?
I was wrong in my earlier post, the porch is not pulling away from the house. The front support beam that holds up the entire front of the porch and supports the roof has pulled away from the joists and rest of the porch. Basically the entire front of the porch is being held up by the very end bits of those nails.
If I weren't pregnant I'd be drinking a strong alcoholic drink right now. Someone do it for me...
please
.